Introducing the Ford Family
Service For Your Vehicle, Peace of Mind For You
Get the most out of your vehicle from the techs who know it best.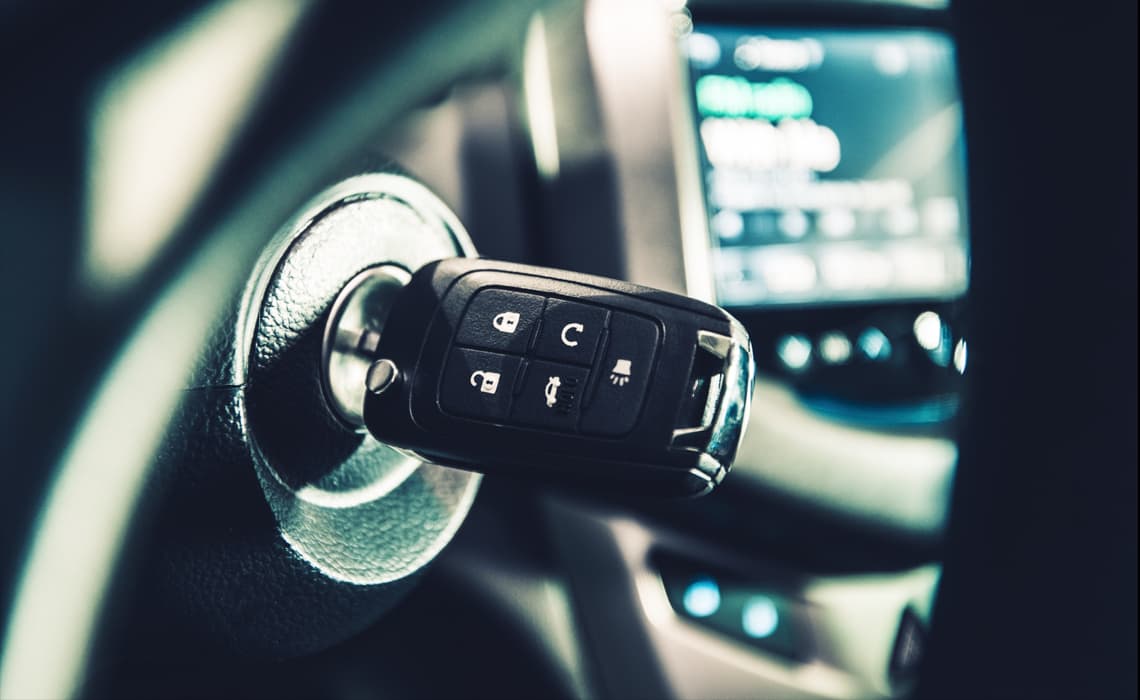 Sell us your car, even if you don't buy from us.
We're always looking for vehicles to stock our lot with. Get an easy, no obligation, online quote for your vehicle.
Start early, get approved online before you shop.
Fill out our quick credit application and we'll work with you to find the right vehicle that you can afford.
Built for the
Road Forward
Your job has never been tougher. And we'll be here to help you keep working. Ford Commercial Vehicles are engineered to withstand the severity of everyday on-the-job duty.
The service was very professional. The staff was knowledgeable. The finance department got us in and out in record time without trying to push more options on us.
Kearny Mesa Ford is a great dealership, we came down from another city to work with them. Fair pricing, and really nice salespeople.
The best dealership in San Diego hands down. The entire staff is first class and extremely knowledgeable. They give you one of the best car/truck buying experiences you will ever have. I highly recommend if you are in the market for buying a truck or a car make Kearny Mesa Ford your first stop. Ask for Ali the salesman, he's not pushy will be completely transparent with the entire process. I repeat their entire staff is First class. I purchased a 2023 F-150 Lariat Hybrid and I couldn't be more happy with the truck and the great price.
Attentive and provide great feedback over the course of a year during our ordering, manufacture and delivery process of our truck.
Competitive pricing, good stock, friendly sales people and overall very happy with the experience. Ed in sales was really helpful.
Buying a new vehicle in the post covid market is dicey, mark ups, shady business practices, etc... Working with Saul to purchase a hybrid Maverick was the easiest part of this adventure, though not knowing if the vehicle would be made, to my many questions I asked and alterations to the order. I'm very pleased how it all went and would recommend this dealer and Saul specifically to others.
Very happy with the dealership and I am very pleased with my purchase.Daniel Suarez was quite helpful with telling me about all the bells and whistles in the vehicle
Martin is great! If you want to buy a car at a great price he is the man
Professionalism at its absolute finest. Staff was phenomenal, courteous, attentive, and 100% cared about our happiness.
I used AutoLand and they found me the PERFECT car at this dealership. Everything was incredibly easy and fast. Could not have asked for a better experience. Love my car! Super clean!!
Great customer service, attention was great. Made me feel comfortable all the time. Would definitely go back!
The internet team did a great job. I have purchased several vehicles over time and Ali and his team did an excellent job of execution. From the initial contact, follow up on my needs and final call when inventory showed up. See Les purchase process and zero pressure to make decisions. Well done 👍
Ricardo really made this dealership stand out with how he presents his self. Not only is he good at what he does but he is also very respectful.
We finally received our brand new bronco(after nearly 2 years from ordering date) we were soooo excited for this day. Ricardo was wonderful. He went above and beyond, came to pick us up from the train station. He was personable, and had the car all ready for us to take home. Kelly in Finance was extremely nice, and had a great attitude. Made our car buying experience very smooth. Thanks again!
Roman and his team are the absolute best. They took care of me from all aspects. The least hassle purchase I have ever made.
I just bought my new Bronco at Kearny Mesa Ford, and I had a great experience from beginning to end. Shoutout to Eric Bunch and John Yoshida for making my car buying experience easy and stress free.
The whole KMF team was fantastic. Easiest car buying experience ever. I would highly recommend KMF for your next car buying experience
David Garita was great! Even though my Maverick Hybrid was on massive back order, he would notify me of the latest status even though Ford also sent generic notices, adding that personal touch.
this was our 2nd buying experience at Kearney Meas Ford, and as with the first one it was very good! The salesperson was very attentive to our needs and answered all the questions we had. We would highly recommend this dealership and will purchase from here again......!!
Steve is always a pleasure to work with. It was a wait but in the end I got the car I wanted and it is beautiful. This isn't the first car we have had from Ford and won't be the last. Steve makes it easy and we appreciate that!
We looked online for a specific used vehicle that included a warranty and was priced a little below average. We found several possibilities and made inquiries. Kearny Mesa Ford's internet salesperson was the first to answer back and immediately offered an appointment. The car was as advertised, and the price was fair. The test drive and financing were immediate, the car was detailed, and we left the lot with the new car in about four hours. Great experience.
The reps were great as we worked through the order and the production and shipping delays. They made sure we knew what was happening and worked with us to ensure our satisfaction. They did a great job on vehicle prep when it got here.
Modar was a pleasure to work with on my new truck purchase. Thank you so much
These guys provided a friendly atmosphere for a transaction that typically requires patience! Eric Bunch is my go-to guy for all my Ford purchases! That guy is a gem and deserves a raise! My salesman, finance guy and customer service representative were top notch and would make Henry Ford proud! Good Job! Keep in mind that it was a 100 mile drive and i passed up dozens of well known Ford dealerships to conduct business with Eric Bunch and company! I would do it a 1000 times over to engage in a positive experience such as this!
They were true to their word and took care of everything I needed. Everyone was very friendly.
Welcome to Kearny Mesa Ford
San Diego's Favorite Ford Dealer!
If you're interested in trading in your current vehicle for a new model, at Kearny Mesa Ford in San Diego, California, we make the process fast and easy. From the moment you walk through the door, our staff will get you settled in the car, truck, or SUV to fit your personal preferences.
Our History
Our dealership was founded by Sunroad Automotive with a focus on providing superior customer service and quality inventory to the San Diego area, which includes La Mesa, El Cajon, Escondido, and Chula Vista. Through the years, because of our dedication to quality and service, Kearny Mesa Ford has been the winner of Ford's Triple Crown Award and the President's Award.
Service With a Smile
When you're planning to invest in a new or used vehicle, you want someone who is knowledgeable about the different models to guide you through the process and understands what you are looking for. This includes the features that are important to you, the price range you're comfortable with, answering all questions, and taking care of Ford finance, if needed.
At Kearny Mesa Ford, our customers are our top priority. To make sure your visit to our dealership is a positive experience and not a waste of your time, we have an extensive inventory of Fords and Kias for you to consider and take for a test drive. Our goal is to have you drive home in a new vehicle that meets and exceeds all your expectations.
Speak a language other than English? Great! Our team speaks - Laotian, German, Arabic, Farsi, Spanish, Italian and Japanese.
Top Models
With our diverse inventory of new Ford cars, Electric Ford, trucks, & SUVs, several of our models stand out as continually being a popular choice for business, pleasure, single, student, and family driving adventures. For customers who are looking for power, durability, versatility, and performance in a truck, the Ford F-150 has all that, and more.
Whether running errands around town or taking an over-the-road trip with the family, the Ford Explorer in San Diego, CA has 7-seat capacity and multiple features, such as leather upholstery, heated steering wheel, heated second-row seating, and a twin-panel moonroof to make outings a comfortable and memorable experience. The new Ford Edge will give you the "edge" in driving performance with its 2.7-liter V-6 turbocharged EcoBoost engine producing 335 horsepower.
For traveling, the Ford Escape offers its own perks such as 68 cubic feet of total storage/cargo space, the option to fold down only one rear seat to accommodate a passenger and provide extra cargo space, and optional roof racks.
Contact Kearny Mesa Ford today, and take a look at our new, used, and lease specials so we can help get you on the road in style.
Our Community
We are more than just a Ford dealership in San Diego. Giving back to the community that has supported our dealership is our way of saying "thank you." We do this by participating in and supporting local charities and organizations that include the Workshop for Warriors, the American Red Cross, Meals on Wheels, Boys & Girls Club, and Susan G. Komen.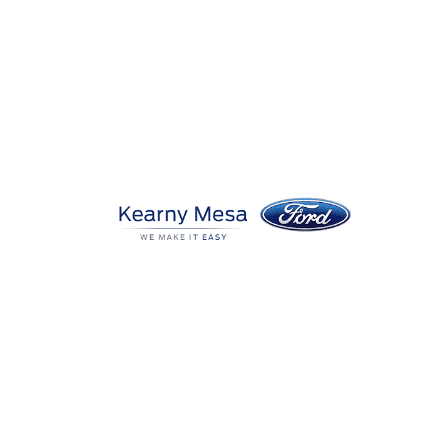 Contact Us
Located in San Diego, CA
7303 Clairemont Mesa Blvd - San Diego, CA 92111