Ford Financial Services: How to Budget Your Car Purchase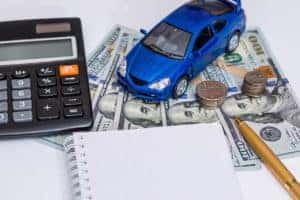 Cars are absolutely essential for pretty much every aspect of life, but a car purchase shouldn't break the bank. It's important to budget before purchasing a new vehicle to ensure that the payments are affordable and won't cause you unneeded worry or financial trouble in the long term.
Here at our Ford financial services center, we understand how stressful budgeting for a car can be, and we're more than willing to help you figure out which models fit your needs. To learn more, visit us at Kearny Mesa Ford today.
Factor In All the Costs
The first thing you'll want to do when thinking up a budget for your next Ford vehicle is to add up all potential costs that arise with car ownership. The biggest cost of a new vehicle will be your monthly payment, but there are also other expenses to consider such as insurance premiums, maintenance costs, taxes, and parking costs. A good rule of thumb to follow is to never spend over 20% of your monthly income on car-related expenses.
Consider CPO
If you're looking to purchase a vehicle that might be slightly outside of your budget, take a look at our wide range of certified pre-owned Ford options. With the Ford Blue advantage, you'll be able to easily tell the condition of any vehicle depending on if it's Gold or Blue Certified. All certified pre-owned models are subject to an extensive inspection and have less than 120,000 miles.
How We Can Help
There are a number of ways we can assist you at our finance center, but you can also use our online tools to get a good idea of what you can afford before even stepping foot on our lot. We have a payment calculator that can help you determine what sort of monthly payment you'll need after a down payment. We even have an online finance application so you can save time while you're here.
Visit Kearny Mesa Ford for Budgeting Help
If you're considering the purchase of a new Ford vehicle or have any additional questions concerning budgeting, stop by our Ford dealership in San Diego, CA, today. Our team of finance experts is standing by and ready to help you find a model that fits your budget. Come see us today to learn more!