A Guide to Common Ford Financing Terms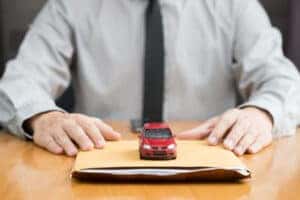 Purchasing a brand-new vehicle is a significant decision that's often quite expensive if you want to pay for it upfront – this is where Ford financing comes in. Financing is a great way to gain total ownership over a vehicle while paying for it over time, but it can be confusing if you aren't familiar with the terminology. Visit us at Kearny Mesa Ford to learn more.
20/4/10 Rule: This rule suggests leaving a 20% down payment, limiting your loan term to four years or less, and ensuring your car payments take up no more than ten percent of your income. It's a great way to stay on budget.
Bill of Sale: You'll receive this document once you purchase your new Ford vehicle. It details everything from the odometer's reading at the time of purchase to a description of the model and its VIN. It should not be confused with the vehicle title received when the car is paid off.
Depreciation: When you drive any car off the lot, it experiences depreciation. This term refers to the value lost between the time of purchase and when you decide to resell it.
Down Payment: When you finance a vehicle, you'll typically want to put some cash towards the purchase as a down payment. The more money you put down, the less you'll pay monthly; you'll also save over the life of the loan.
Interest Rate: Normally presented as a percentage, the interest rate refers to the amount of money you'll have to pay to borrow from a lender for the loan.
MSRP: This term stands for the "manufacturer's suggested retail price" and is also commonly called the sticker price. You'll often be able to negotiate a price based on this number.
Term: This refers to the length of your loan, which can vary greatly. The longer your loan period is, the less your monthly payments will be – this also means you'll pay more interest over time.
Total Cost: The "total cost" of your vehicle includes everything from the down payment, any trade-in value, interest, and any nominal fees that are a part of your contract.
Visit Kearny Mesa Ford For All Your Financial Needs
If you're ready to start the loan process or have any other questions concerning how it works, stop by our Ford dealership in San Diego, CA, today. We also have a variety of Ford finance offers and other deals that can help you save money on your purchase. See us today to learn more!